Finding bed bugs in Airbnb is your worst nightmare because you're paying out of your own pocket to have the best experience.
But what you get in the end is a bite of bed bugs.
If you find bugs on your Airbnb, the first thing you should do is call your host to explain the situation and ask for a refund. If the host does not respond to your complaint, you can call Airbnb customer service for further assistance.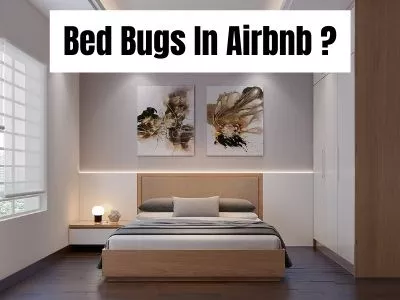 If you don't know the full process for getting a refund from Airbnb for bed bugs.
Also, as a host, how can you prevent these bugs so that your profile doesn't get removed from Airbnb?
Airbnb Refund For Bed Bugs [How To Get It]
If you have found bed bugs in an Airbnb room then you don't need to panic because you can ask for your refund.
It's your right to get the most satisfying experience.
To get refund from Airbnb for bed bugs. Follow these easy steps:
Contact The Host (Owner)
The first and most simple thing you can do is to contact the host.
In most cases, the owner of the property lives in the same house.
You can just tell them about the situation.
If the host is not living in the same house, you can go to the Airbnb site to get a refund.
Here are the steps for this:-
Go to Airbnb's official page and log in to the account from which you have reserved the room.
Click on messages and select the host.
Chat with your host before asking for a refund. Tell them your current issue.
They will ask you some questions like when and where did you find bed bugs. They might also tell you to check your luggage because this bed bugs might attach to you in a restaurant or on public transport.
After convincing the host that bed bugs are living on their property. You can click on a refund request.
To make your job easier and help the host to resolve the problem for the future, you can send evidence photos with documents and the current receipts.
Now click submit, your host will receive the request for the refund. The host can approve or decline the request. If the host has accepted the request, you will receive your money within 72 hours.
The video above shows all the steps to get a refund from an Airbnb host.
But what if the host did not accept the refund request?
Here's what you can do
Contact Airbnb Customer Service
Airbnb says you can involve Airbnb if the owner doesn't accept it or ignores your refund request for bed bugs.
To contact Airbnb staff, follow these steps:
According to Airbnb, you can call the Neighborhood Support Team directly at +1 (855) 635-7754.
or,
You can visit their Contact Us page and log in to your account
In the top left, you will see your profile picture. Click on it and you will get the help option. Click it.
Now you will see a menu with lots of problems like COVID 19.
Click go to the help center at the bottom.
You have now reached the Help Center. Scroll down and click Contact Us.
If you want a refund for bed bugs, then after clicking on the button choose the most suitable option.
Click on Airbnb Payment & Refunds.
Asking Airbnb staff for a bed bugs refund is not a difficult process, but you should be prepared with all the evidence.
How To Check For Bed Bugs In Airbnb?
There are some cool tricks that can help you check these insects.
So that you can collect all the evidence to get your full refund.
Bed Bug Feces
If there are bed bugs in the Airbnb room. The first thing you'll see is bed bug feces.
These stools look like black dots. And finding them is very easy.
They are usually found around the corner of beds and mattresses.
Red Bed Bugs
bed bugs are flat and oval-shaped insects. When a bed bug is in its adult stage, it looks red in color and is very visible to the human eye.
Typically, you can find them crawling on bedsheets looking for the host.
If the infestation is severe, you may also find bed bugs on curtains and floors.
Bed bug eggs and shells can be included in this evidence list.
But they are very small and located in deep crevices where they are difficult to find.
Although adult bed bugs and their feces are very easy to find.
You can take pictures of all of these things and send them to your host or Airbnb support staff.
Are Bed Bugs Common On Airbnb?
Yes, Airbnb rooms are the same as normal residence rooms. And there are some common places where you can find bed bugs.
Because bed bugs tend to invade places where they can find so many potential hosts, Airbnb is a great place for these insects.
Also, most Airbnbs are not cleaned regularly, which can lead to bed bugs.
A dirty room can attract cockroaches.
What Is Airbnb's Policy On bed bugs?
Airbnb is one of the largest companies in the world.
Their goal is very clear: to meet the needs of their clientele, be it the host or the guest.
Airbnb updates its policy to ensure that hosts and guests are treated equally.
But unfortunately, Airbnb doesn't have a clear policy on bed bugs, and it handles each situation on a case-by-case basis.
Some people have asked the company about the problem of bed bugs on Airbnb and they have Twitter about it.
Hello again, thanks for letting us know. As each case is handled differently Under our policies, we cannot provide accurate solutions. rest assured we There is a team available 24 hours a day to assist this, or anyone else Unexpected situations arise. We hope this helps.
This Twitter does not address any specific bug problem.
But if you talk about this issue with the company employees and present all the evidence then they take action against the host.
Airbnb asks the host to resolve the issue but if the issue is not resolved they remove the host profile from the platform.
And if the host wants to be re-enlisted they have to submit all the evidence that the problem is resolved.
Can I Sue Airbnb For Bed Bugs?
Yes, you can sue Airbnb for bed bugs. Airbnb is the company you trust to get the discount you want. However, you can only sue the company if they negligently allow the owner to rent a property with bed bugs.
With all the evidence I mentioned above, you can convince your bed bugs, lawyer, to file a complaint against the company.
How To Stop Bed Bugs In Airbnb?
It is clear that bed bugs are problems for both the guest and the host.
But there are some simple methods that you can use to prevent these bugs in your Airbnb.
Stop bed bugs in Airbnb (for Hosts)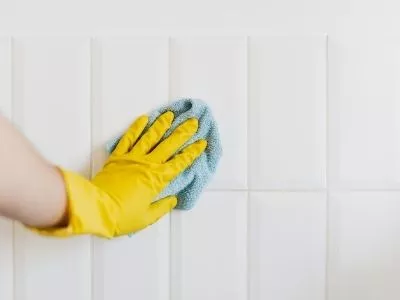 Clean the room, and especially the furniture: Cleaning is the most effective way to find and kill bed bugs.
You should start with the easiest places, such as curtains or leather couches, pillows, chairs, and tables.
Then examine the main suspicious areas, such as the mattress and bed frame.
Bed bugs can be found in corners and cracks in bed frames.
Use a brush to clean off all feces and eggs. And, kill all bed bugs with a high-quality chemical spray.
On final examination, check if the signs of bed bugs are on the floor.
As I mentioned, if the infestation is very severe, these insects can live on your floor as well.
To prevent these insects from invading your floor, you can use bed bug powder.
Sprinkle the powder all over the corners and places where you think these insects are living.
Calling A Pest Control: After trying all the tricks to save your Airbnb from bed bugs, it was unsuccessful.
Don't worry you still have another solution.
And that's saying the best pest control around you is.
Pest control has all the tools to find and kill bed bugs.
Controlling bed bugs costs an average of $200 – $400 per room, enough to save your Airbnb business.
Prevent bed bugs In Airbnb (For Guests)
Use an alcohol spray: There are some smells that bed bugs don't like, and the smell of alcohol is one of them.
In addition, alcohol can rip the exoskeleton of bed bugs and kill them on the spot.
Many pest control companies and even I recommend that you use an alcohol spray before going to bed.
Wear tight and light clothing. This is a hack that many people have tried and worked well for.
Since bed bugs can't bite your clothes, wearing them will protect them.
Also wearing light colors will make the bed bugs more visible so that you can see them when you get bitten and kill them on the spot.
More Related Articles:-
Hey, I am Chetan Kumar and I have a deep knowledge of bed bugs, flies, rats, roaches, and other notorious pests. So I thought let me help all of you so I created this amazing website called pestpedia.org. If you like this website, let me know with your comments. Till then enjoy…